Wollaston Public Library
Kelly Veenstra, Acting CEO/Librarian
5629-A HWY 620 Coe Hill, Ontario, K0L1P0
Tel/Fax: 613.337.5183
Email: The Librarian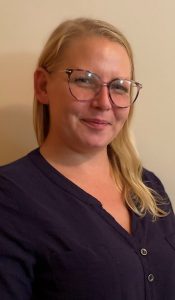 The Library Board is pleased to welcome Kelly Veenstra as the Acting CEO / Librarian, effective immediately. Many of our patrons are familiar with Kelly, who has been employed with the library since November 2020. A job posting will be issued in the coming months to permanently fill the CEO position with the Library.
The Library Board thanks Temple Cameron for her dedication to the Library and wishes her the best in her future endeavours.
The library is OPEN
NEW HOURS

The Library is open for

curbside

pickup, faxing and scanning.
Wednesday : 10 am to 3 pm
Thursday and Friday : noon to 5 pm
PUBLIC COMPUTERS can now be reserved for 30 minute intervals
COVID-19 screening and mask wearing is mandatory.
Call 613-337-5183 or email Wollaston.Public.Library@gmail.com to book pickup and computer time.
Follow the Library on Facebook @ www.facebook.com.WollastonPublicLibrary/ for book recommendations, summer programming and updates to our donation and fund-raising programmes.

♥ Wollaston Library