Wollaston Public Library
Kelly Veenstra, CEO / Librarian
5629-A HWY 620 Coe Hill, Ontario, K0L1P0
Tel/Fax: 613.337.5183
Email: The Librarian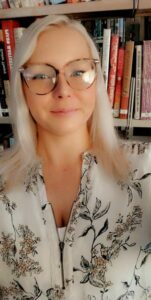 The Library Board is pleased to welcome Kelly Veenstra as the CEO / Librarian, effective immediately. Many of our patrons are familiar with Kelly, who has been employed with the library since November 2020.
The library is OPEN
NEW FALL HOURS
We are now open on Wednesdays!
The Library is allowing a maximum of three (3) patrons inside at one time or, one (1) household of three (3) people or more in the library to select their books!
Appointments are required. 15 minute time limit.
Covid screening and wearing of masks is mandatory.
Call 613-337-5183 or email Library@wollaston.ca to book pickup and computer time.
Follow the Library on Facebook @ www.facebook.com.WollastonPublicLibrary/ for book recommendations, summer programming and updates to our donation and fund-raising programmes.

♥ Wollaston Library