Wollaston Public Library
Kelly Veenstra, CEO / Librarian
5629-A HWY 620 Coe Hill, Ontario, K0L1P0
Tel/Fax: 613.337.5183
Email: The Librarian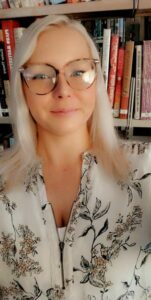 The Library Board is pleased to welcome Kelly Veenstra as the CEO / Librarian, effective immediately. Many of our patrons are familiar with Kelly, who has been employed with the library since November 2020.
The library returns to Curbside Pickup

Effective Tuesday January 4

To ensure the safety of patrons and staff, the Library will return to curbside pickup ONLY. Patrons must still wear masks and, will not be permitted inside the library for the next 21 days in compliance with provincial government requirements.
Curbside pickup, Online services and Wifi will continue to be available.

And, please feel free to call or email the librarian during opening hours.
 Tuesdays 12-4,

Wednesdays 12-3,

Thursdays 12-4 and,

Fridays 12-4
Call 613-337-5183 or email Library@wollaston.ca to book pickup and computer time. 
Follow the Library on Facebook @ www.facebook.com.WollastonPublicLibrary/ for book recommendations, summer programming and updates to our donation and fund-raising programmes.

♥ Wollaston Library
t